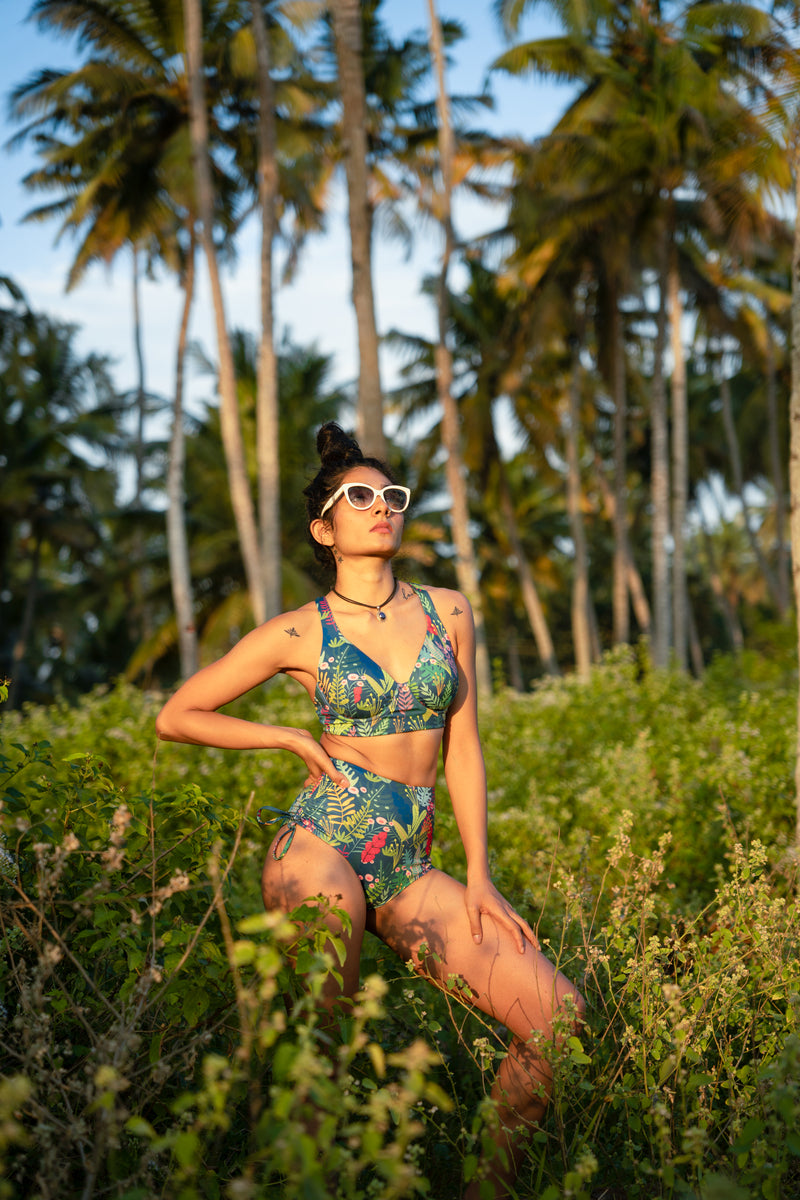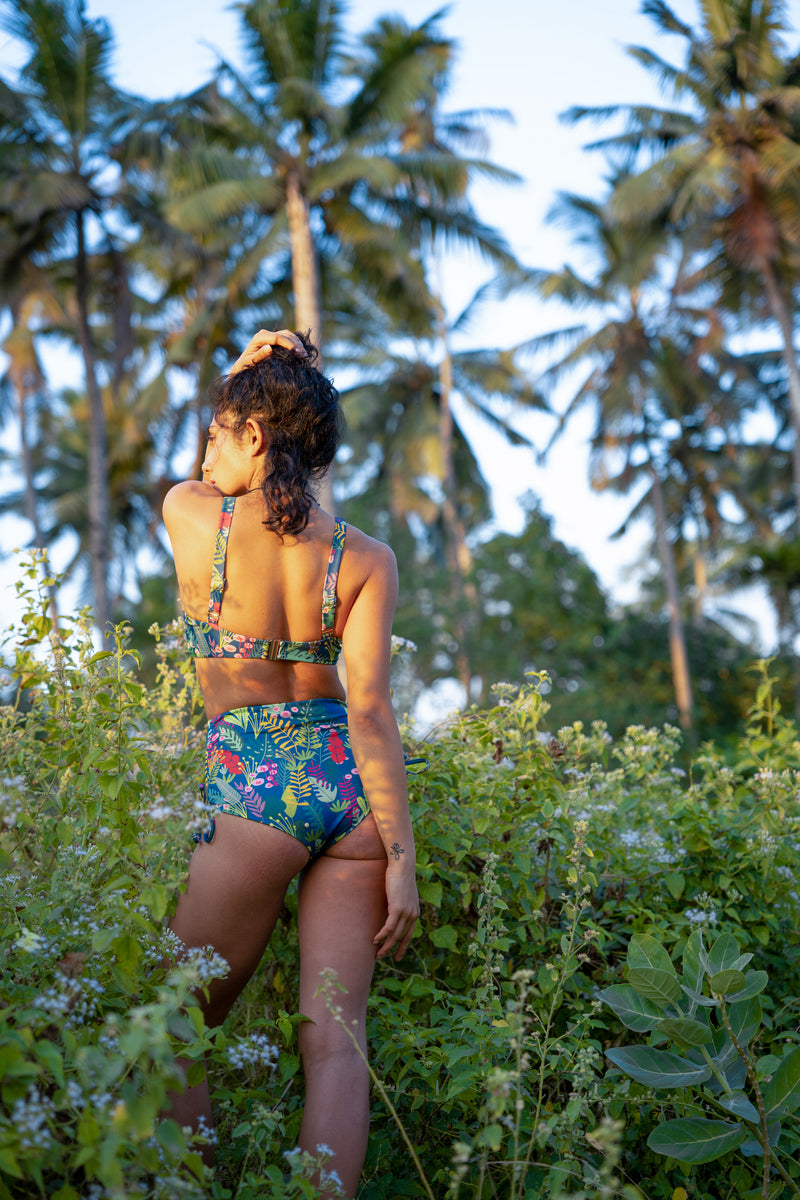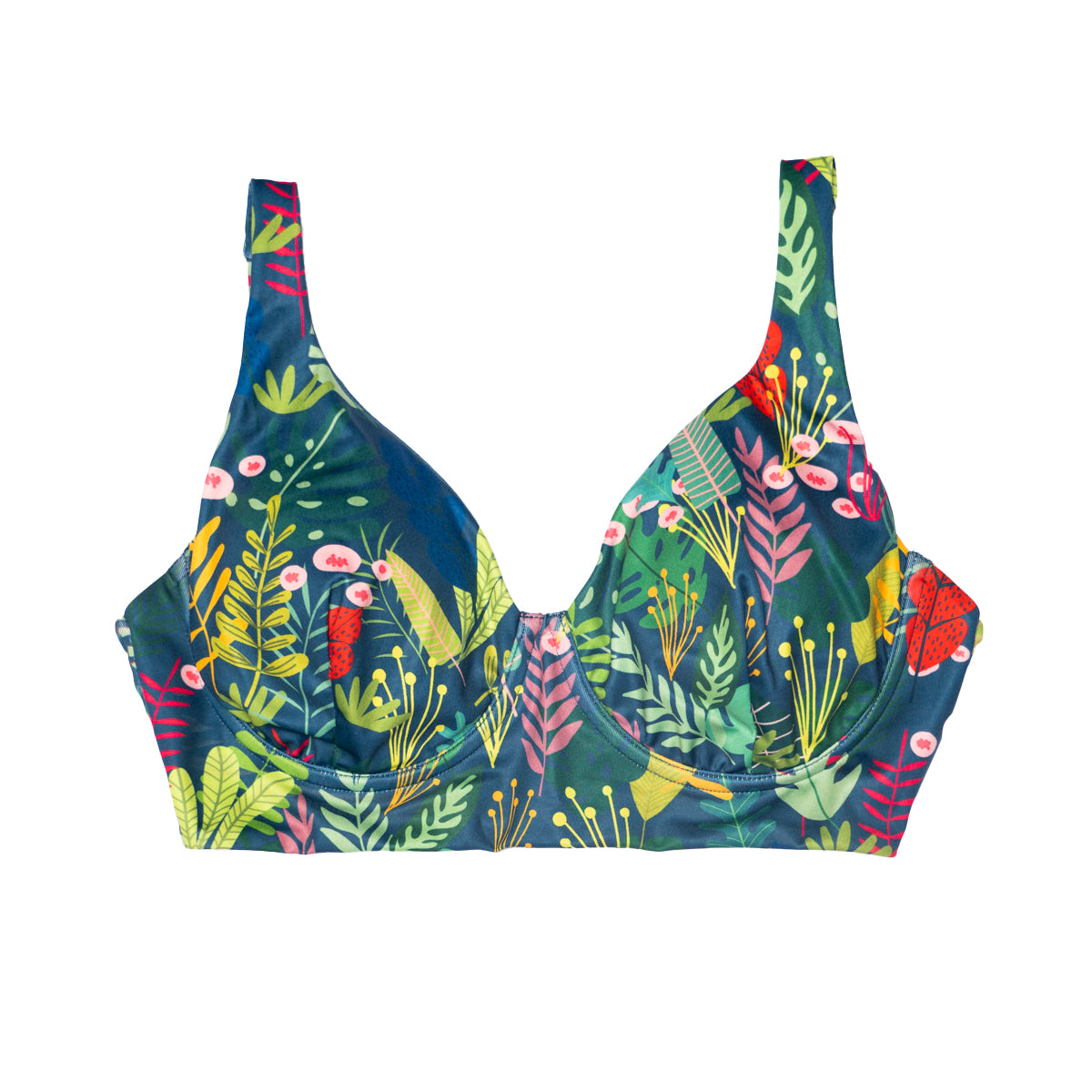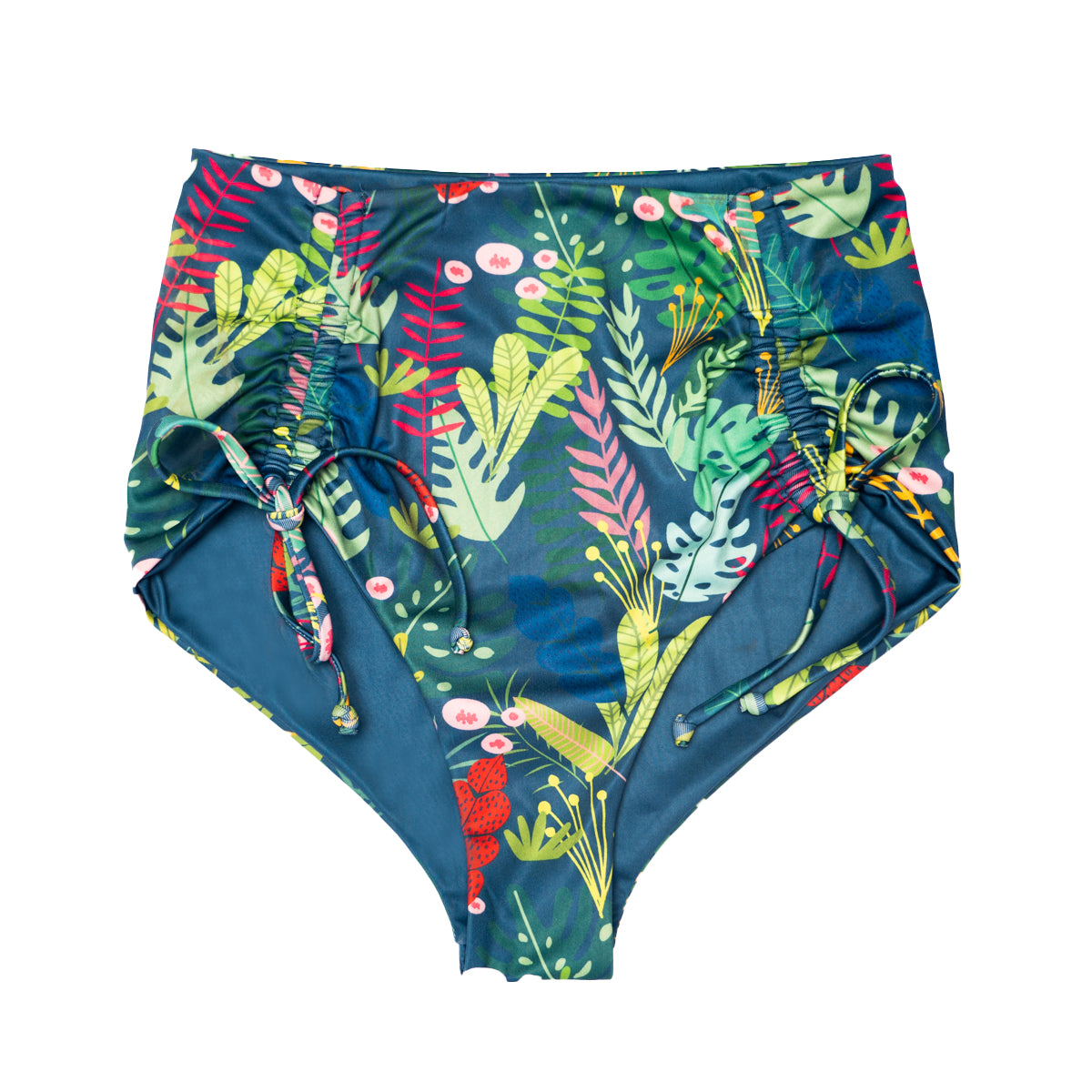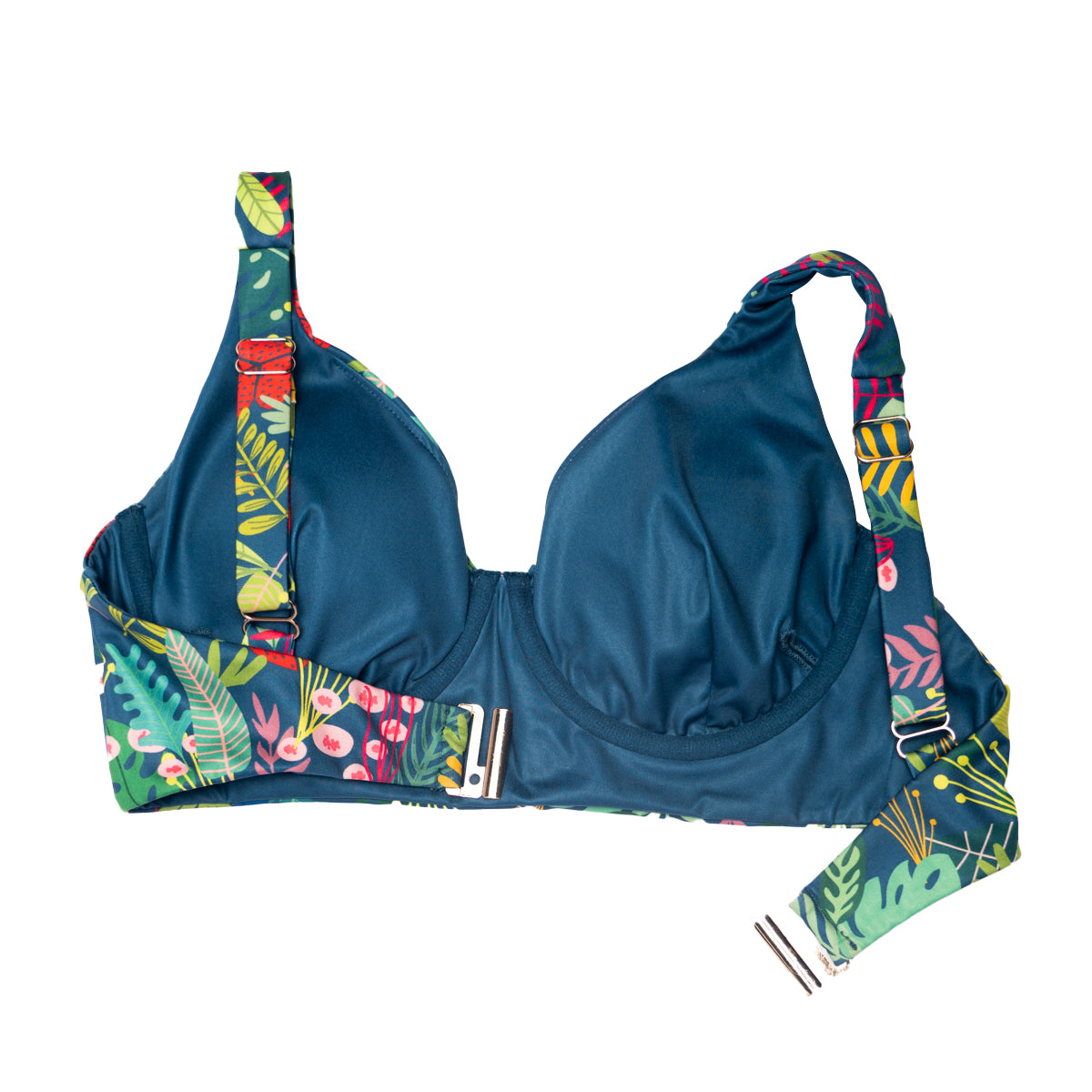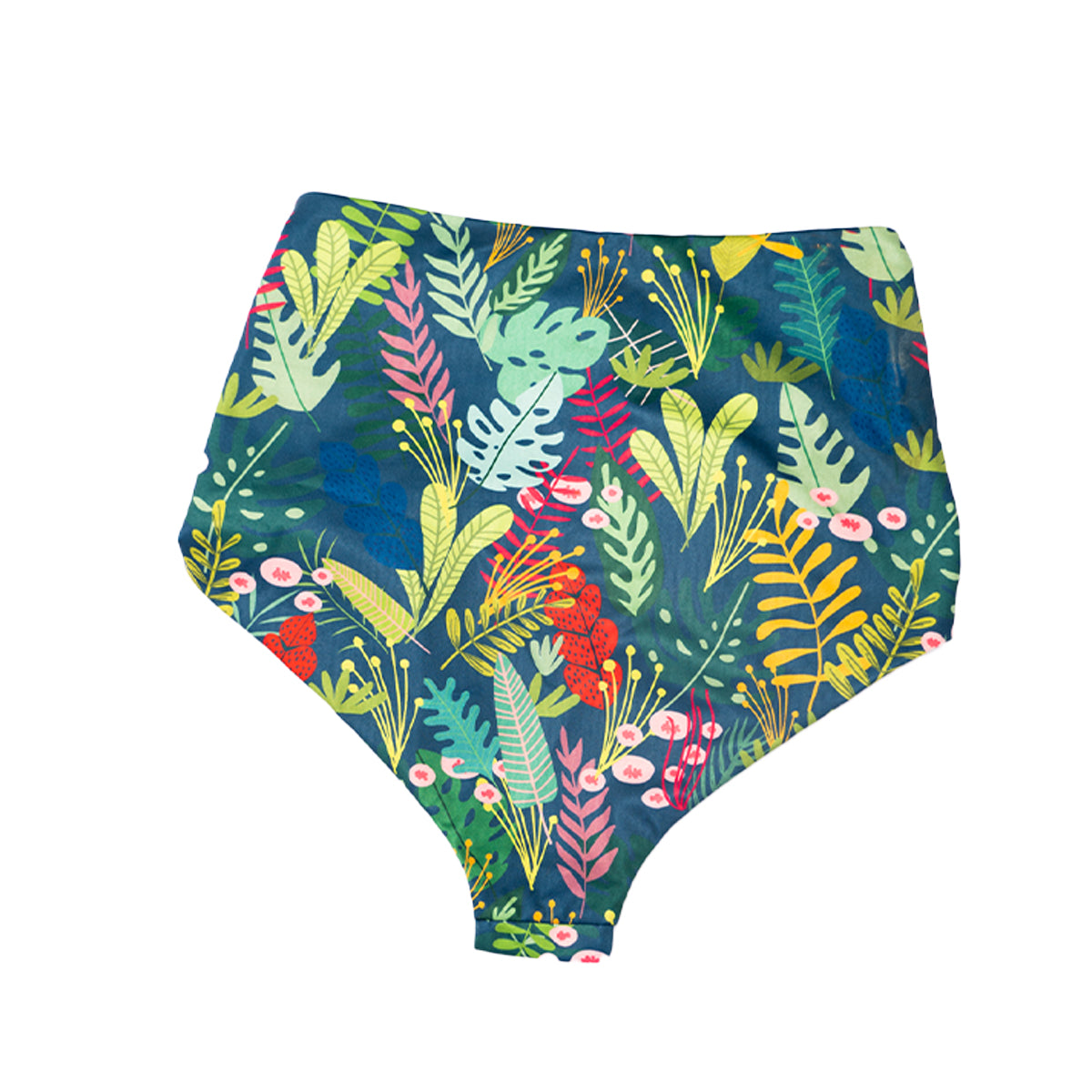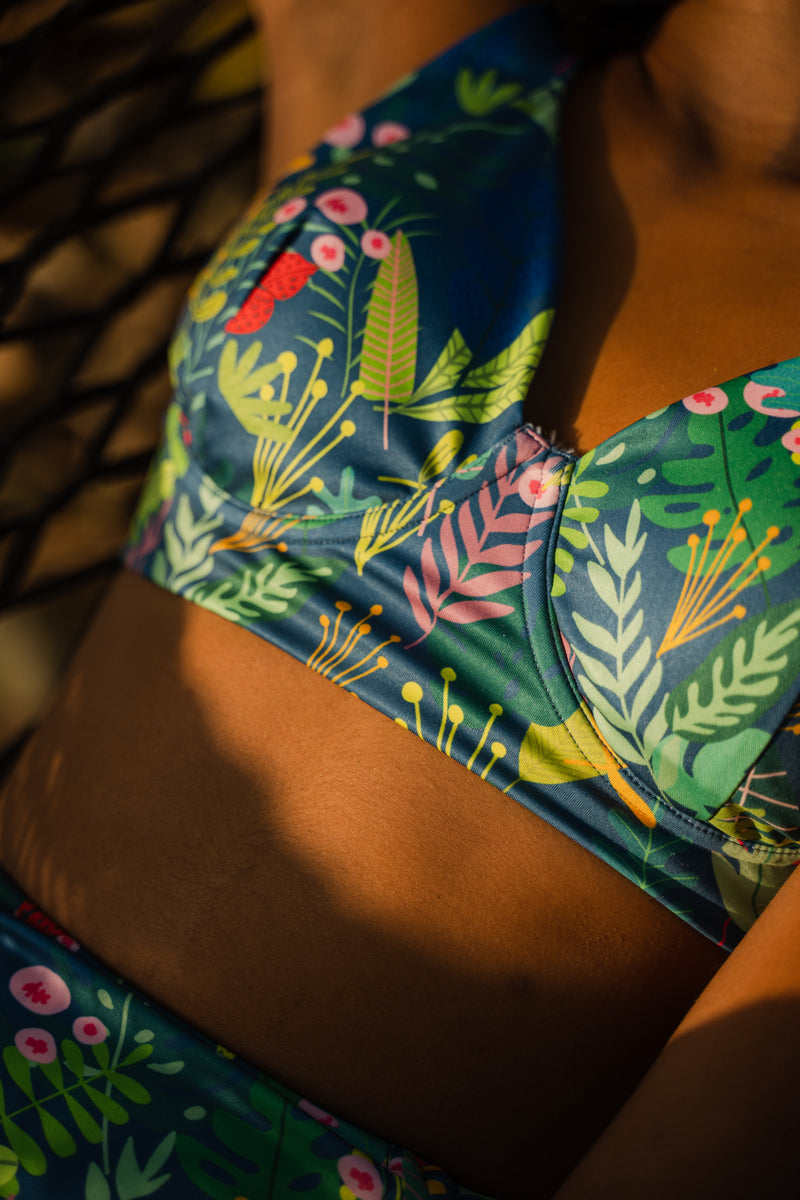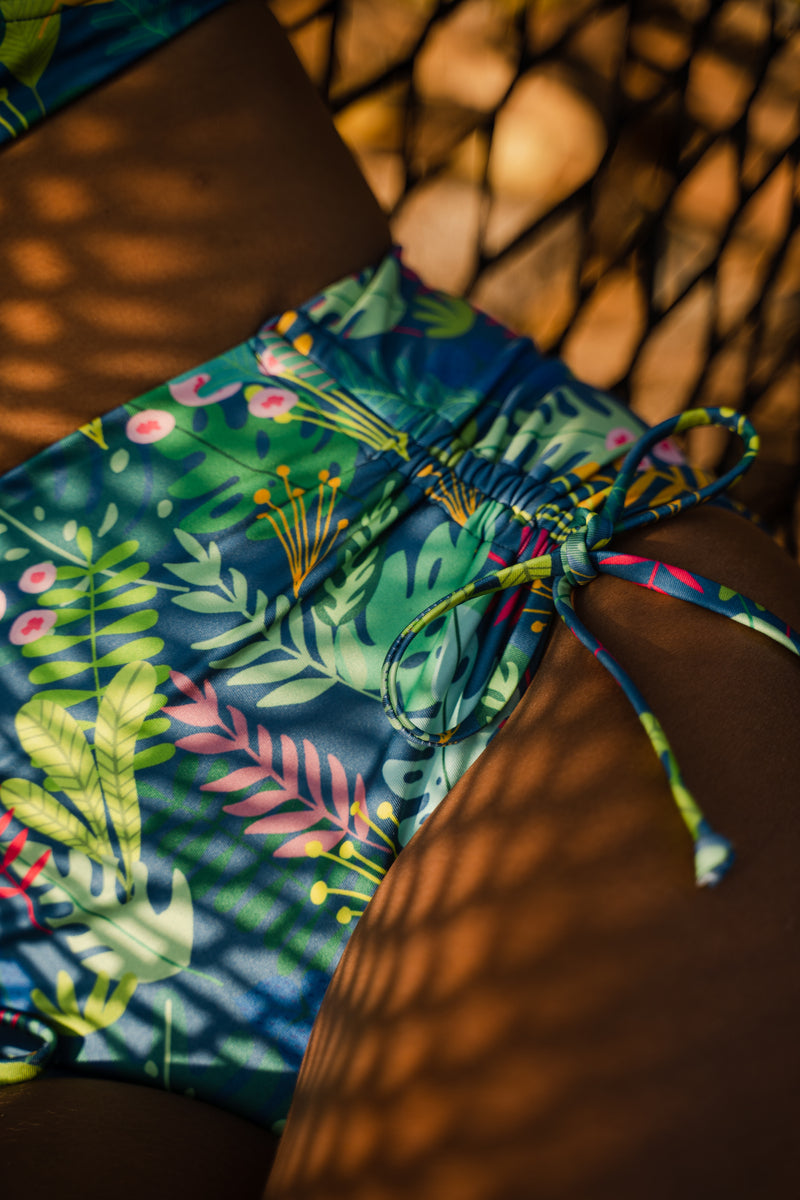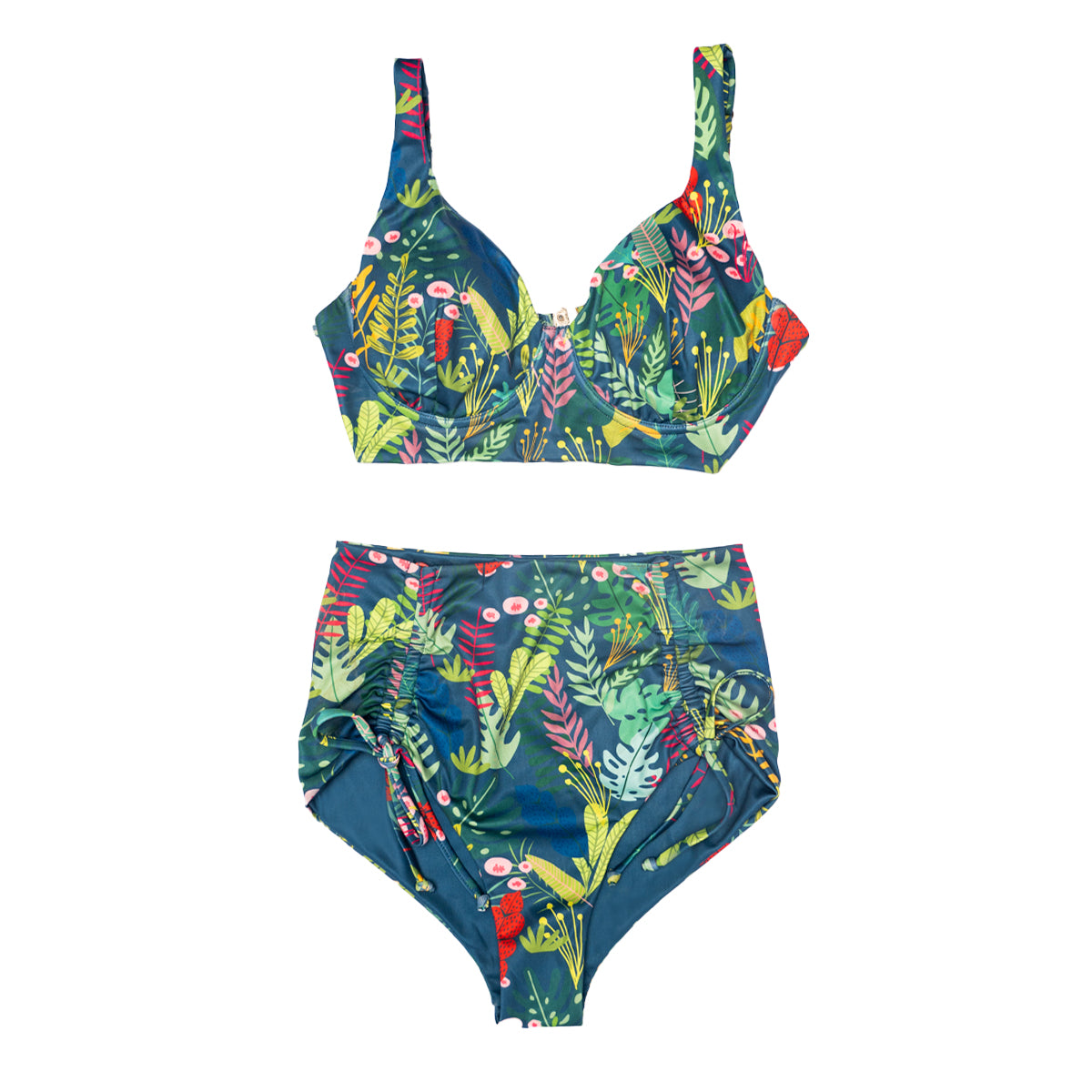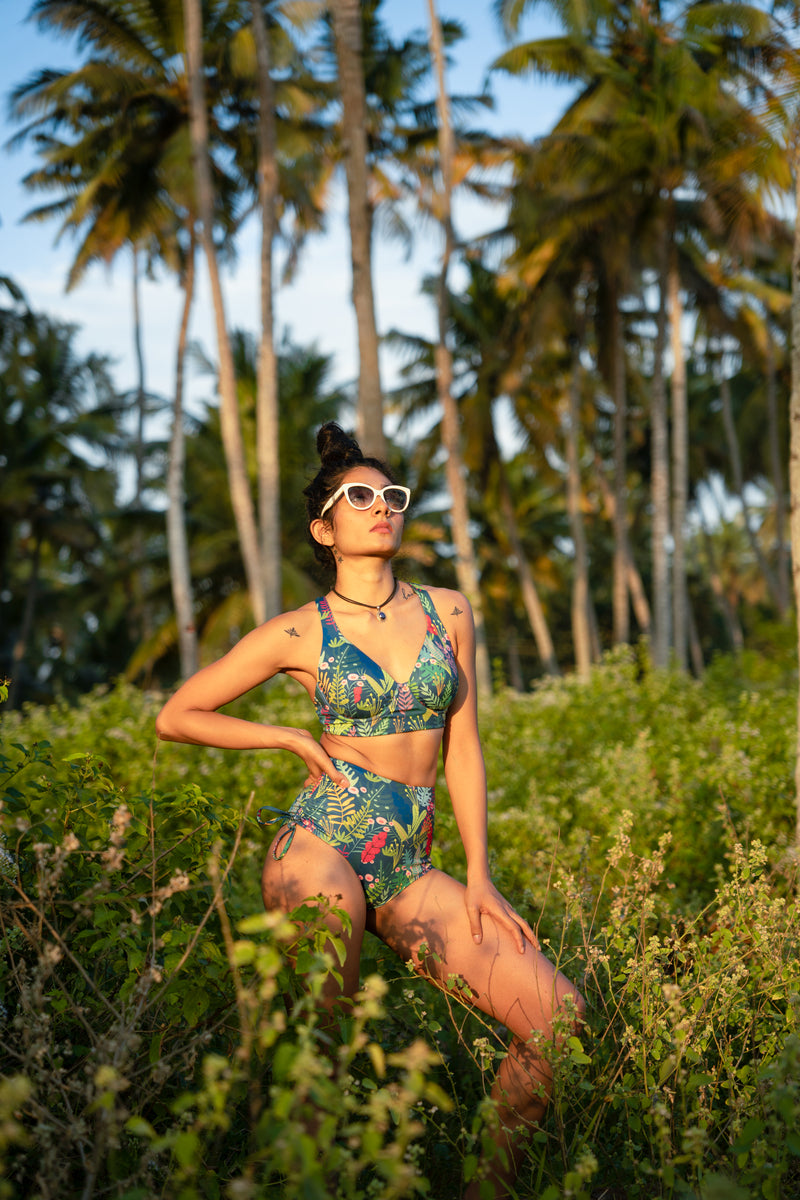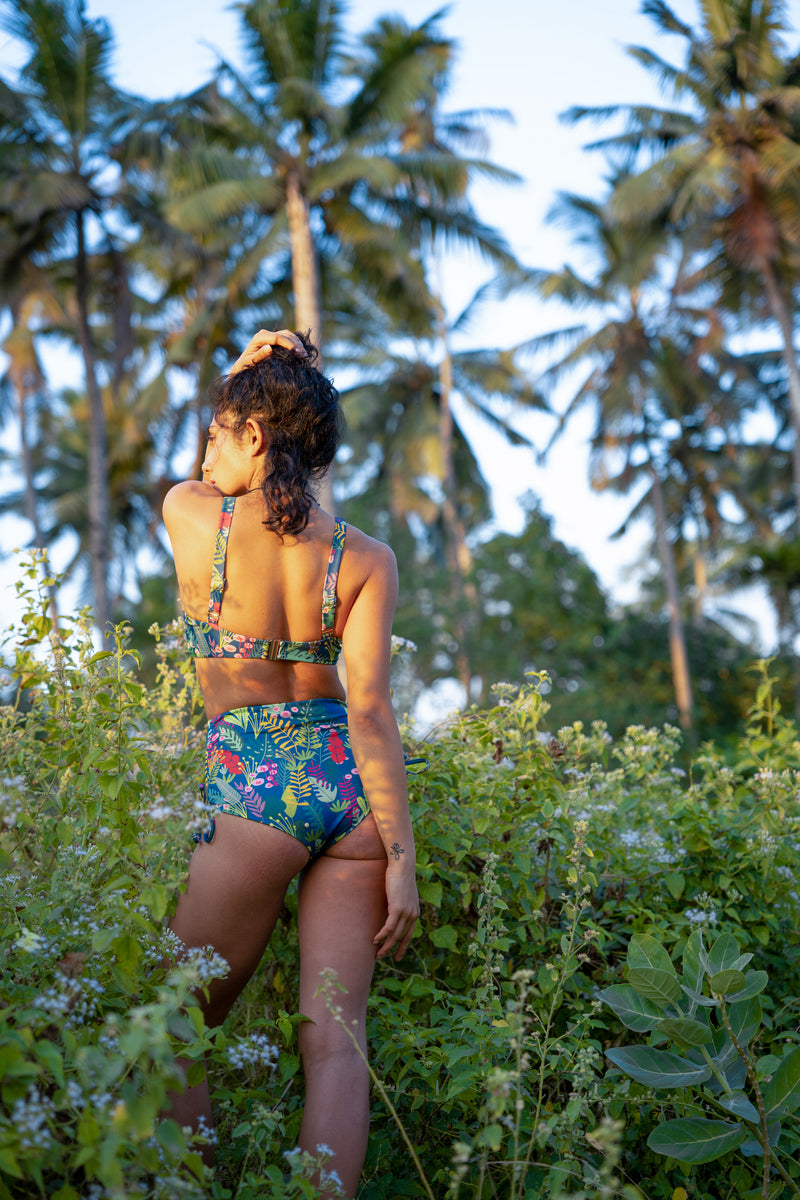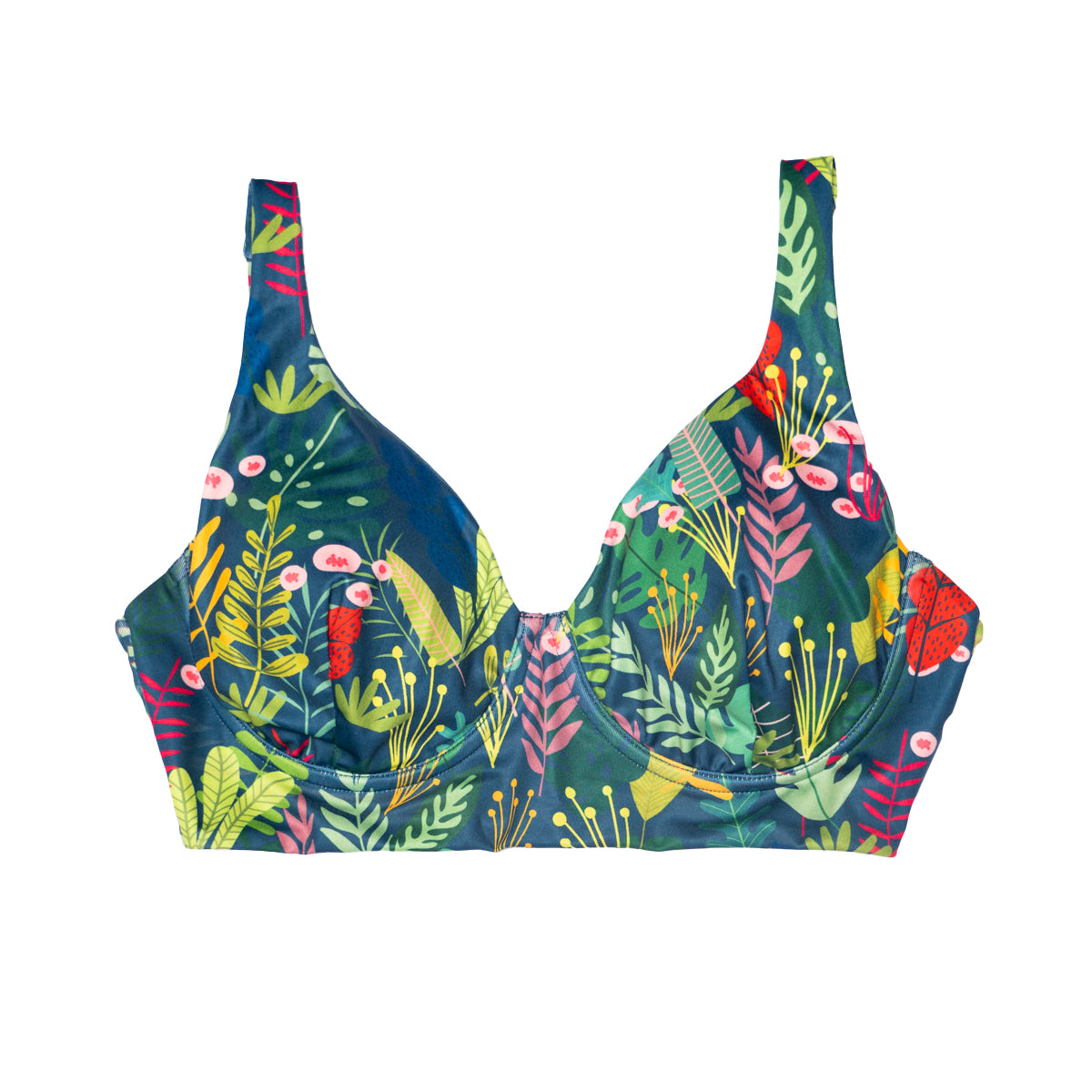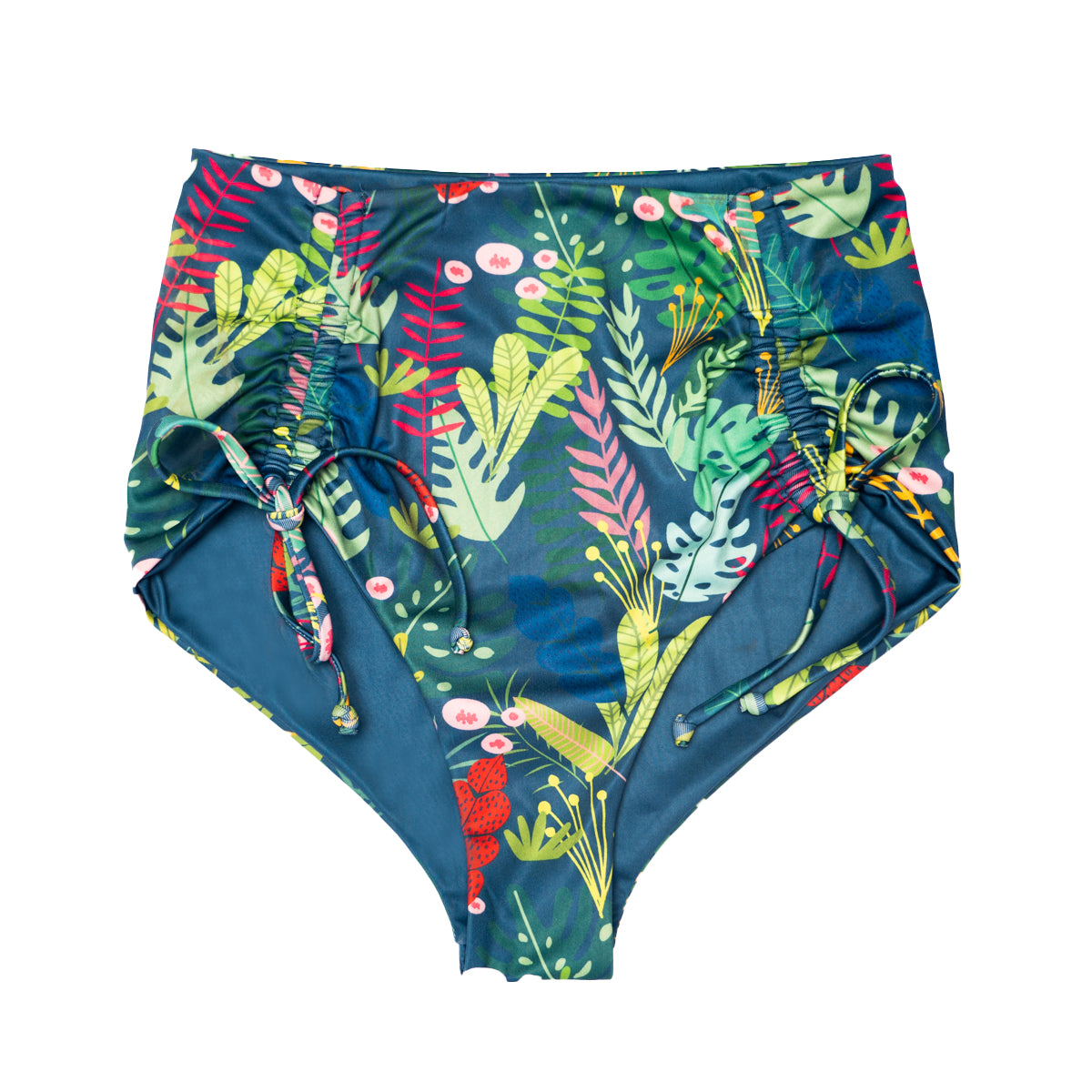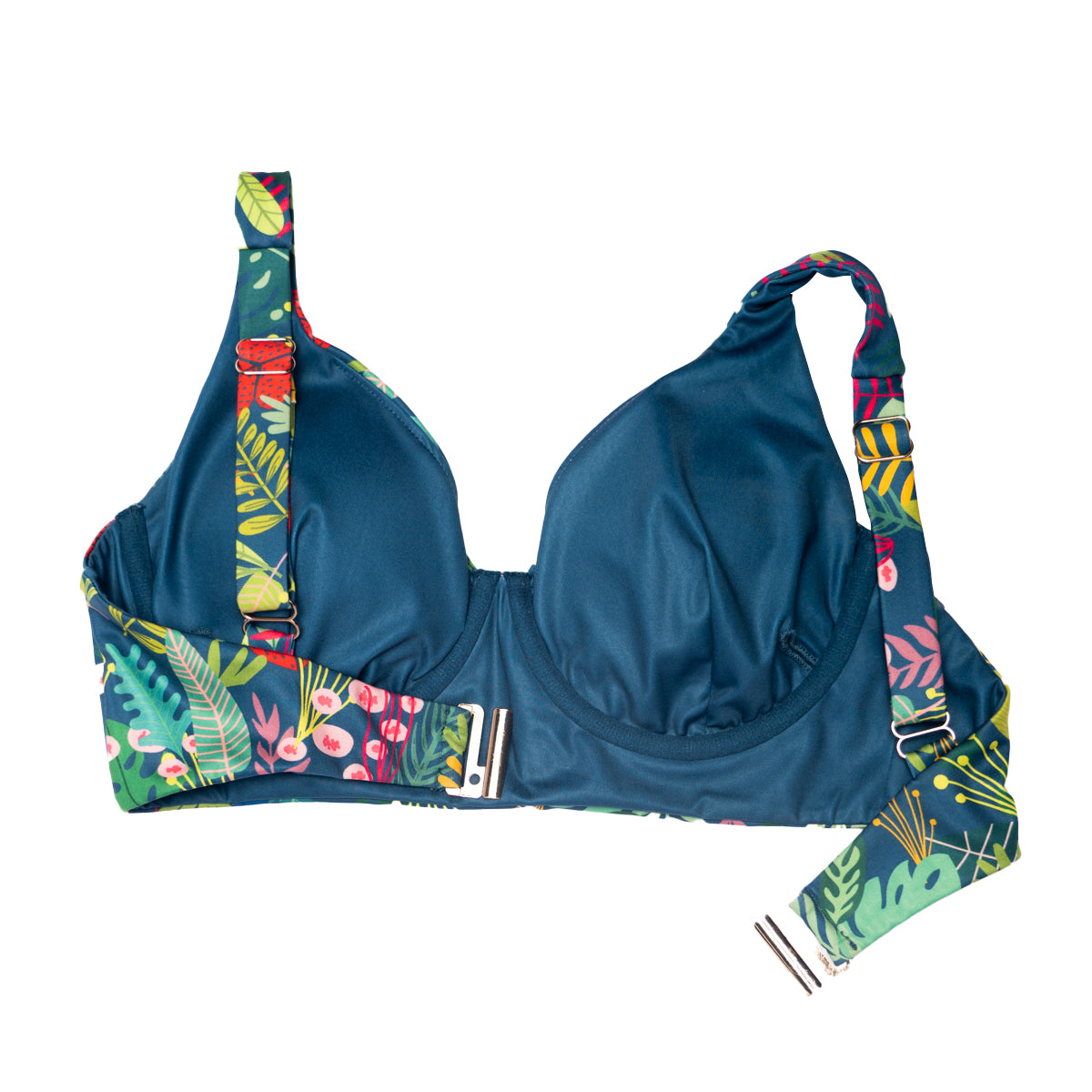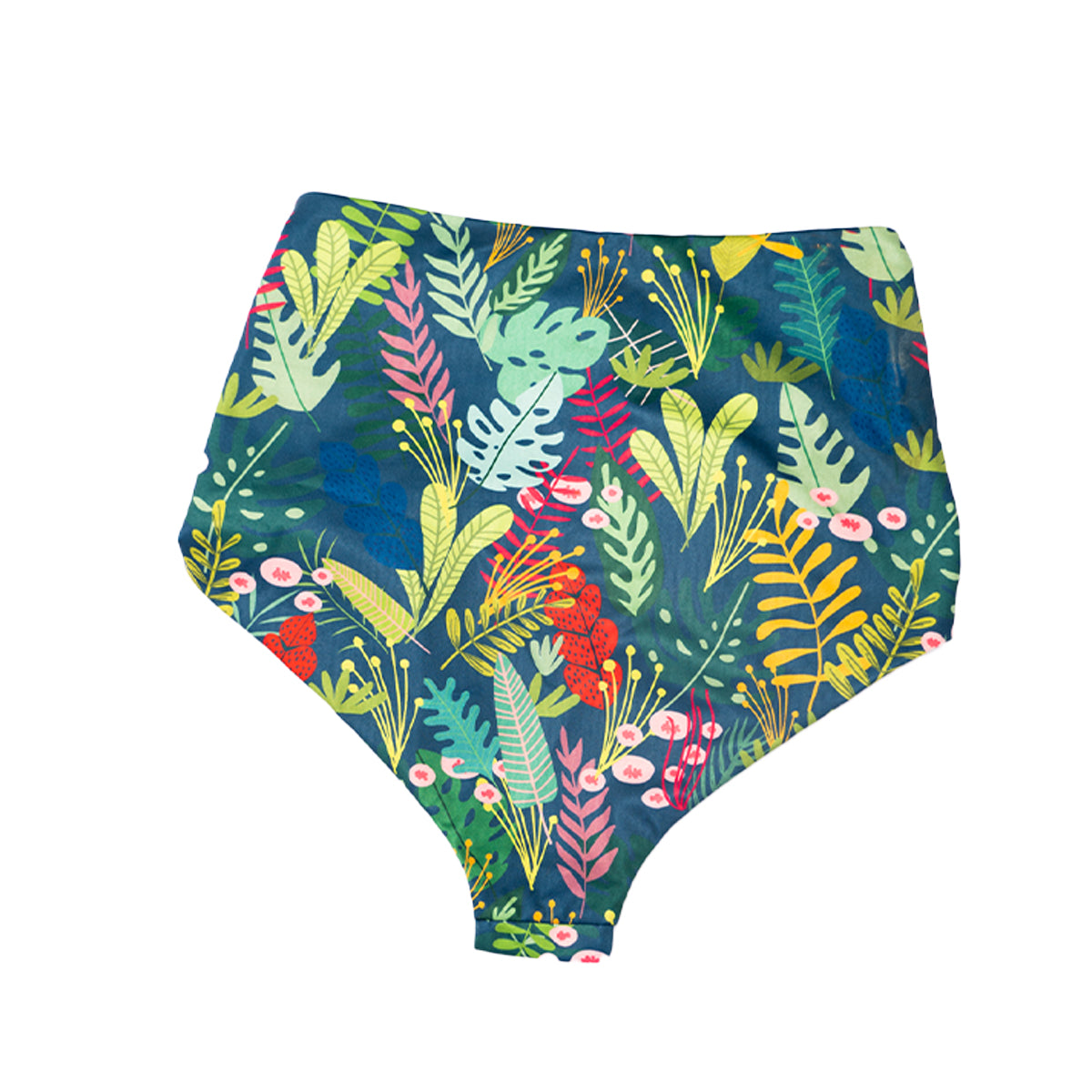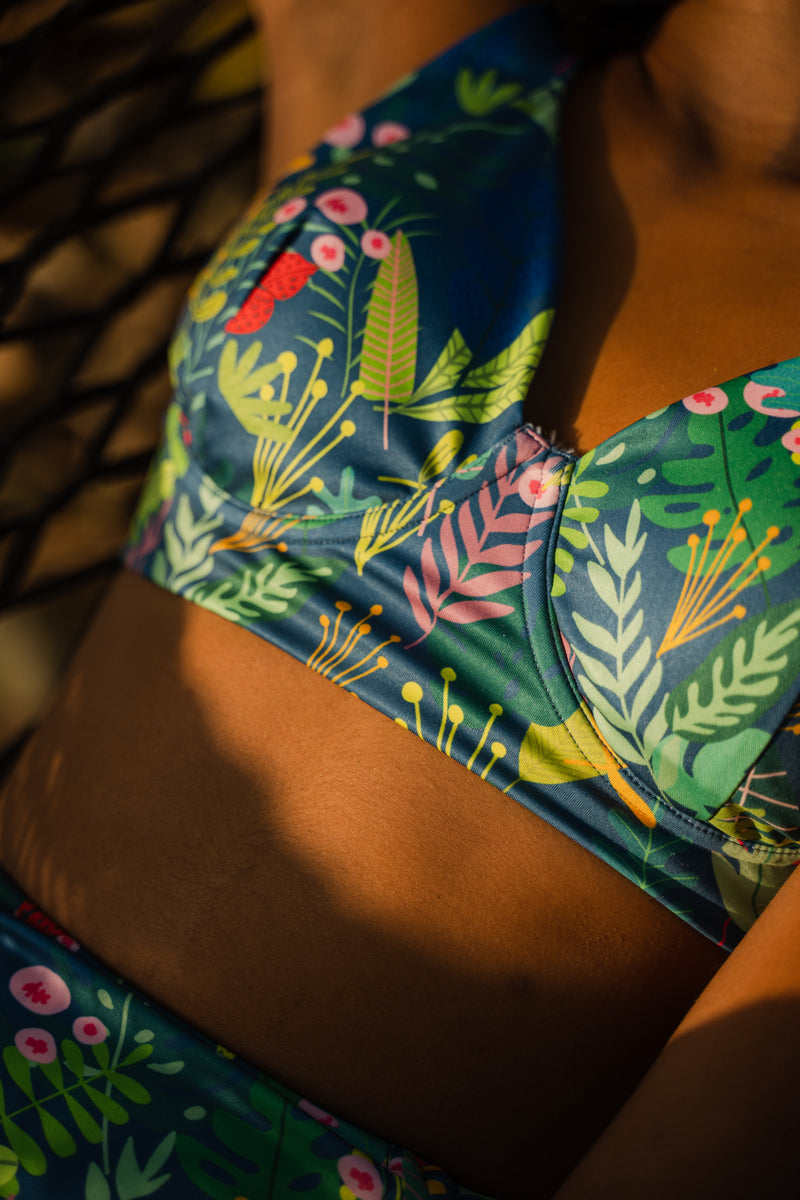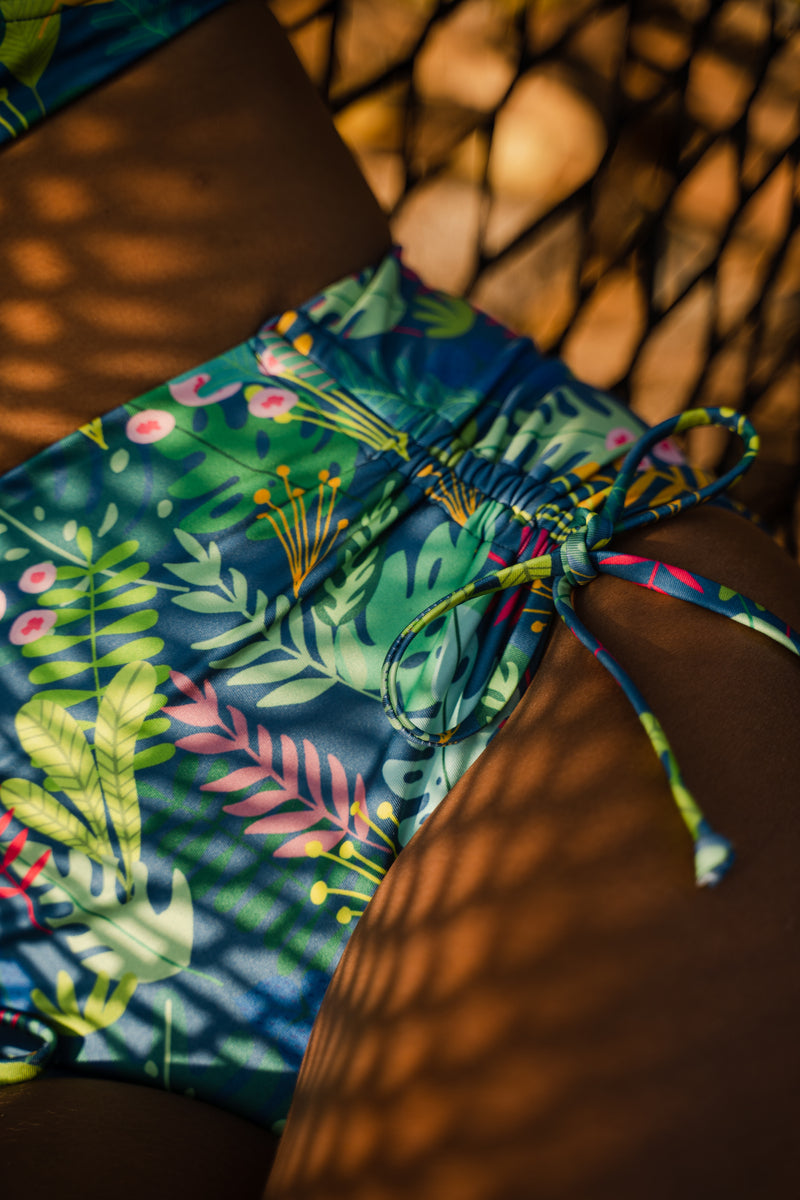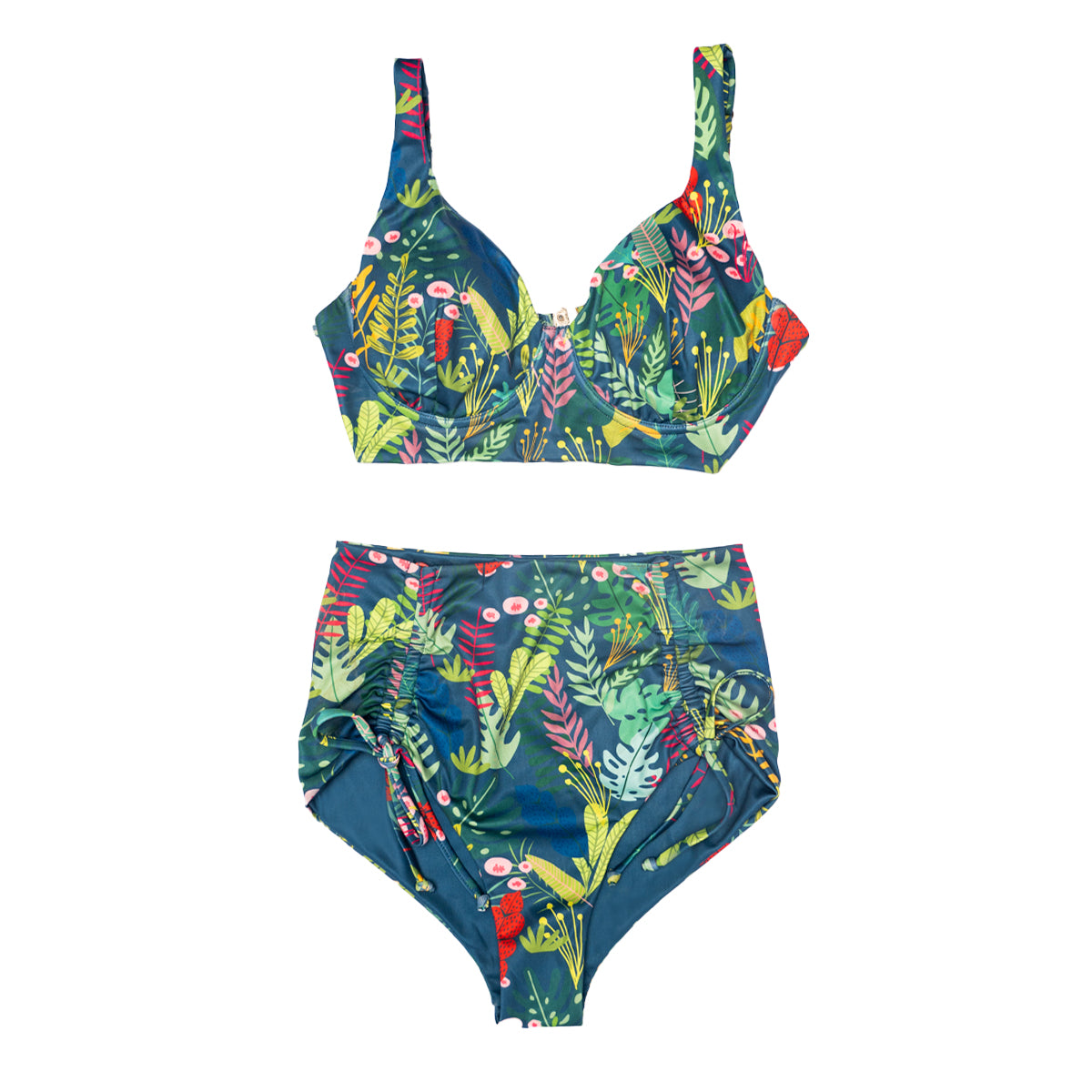 Jungle Bikini
This fabulous bikini is designed using inspirations from the 1940s with thick straps and high waist bottoms. It features our signature vintage jungle pattern printed on premium Econyl Nylon that is so soft that you can wear it in and out of the water.
We have applied panels which provide sculpting with underwire, removable padding and adjustable straps. Its high-waisted swim bottoms are a true retro classic, perfectly versatile and booty shaping. These full coverage Monroe bottoms suit just about any vintage-loving gal!
We absolutely love this set as its not only flattering, sexy and comfortable but sustainable and one for long time keeps!

Good.. but.
While the quality and prints are really nice... The sizing is a bit off .. the band size for the bikini is way to loose... It should fit snugly...it's stretch fabric so can accomodate a good range with a smaller band size.Or atleast have some sort of additional adjustment.
Very comfortable and looks amazing
Aww we are glad it fit well. Thanks so much for your feedback..
It's super sky comfortable I love it!
Love the costume the first material everything is perfect!!
Thanks so much Monika.. yes a lot have commented on the fabric quality being amazing...glad you loved it.
Most comfortable swimwear I've ever worn!
I lived in this during my recent holiday to the Maldives!! I felt like I wasn't wearing anything and in a good way!!! So comfortable and yet full coverage without any wardrobe malfunctions in the water - unlike fast fashion swimwear. Love it and need more - my next one needs to be a rash guard!!
Thanks! Yes Rash guards are comin up soon :)
Great fit
Buying swimsuits online can be so tricky but the sizing guide was spot on for me. Both pieces fit perfectly (I love that the top has bra cups) and the fabric is so luxe to touch. Highly recommend!
Thank You! So glad you got the right size and fit :) The Fabric is indeed absolutely gorgeous.
Let customers speak for us