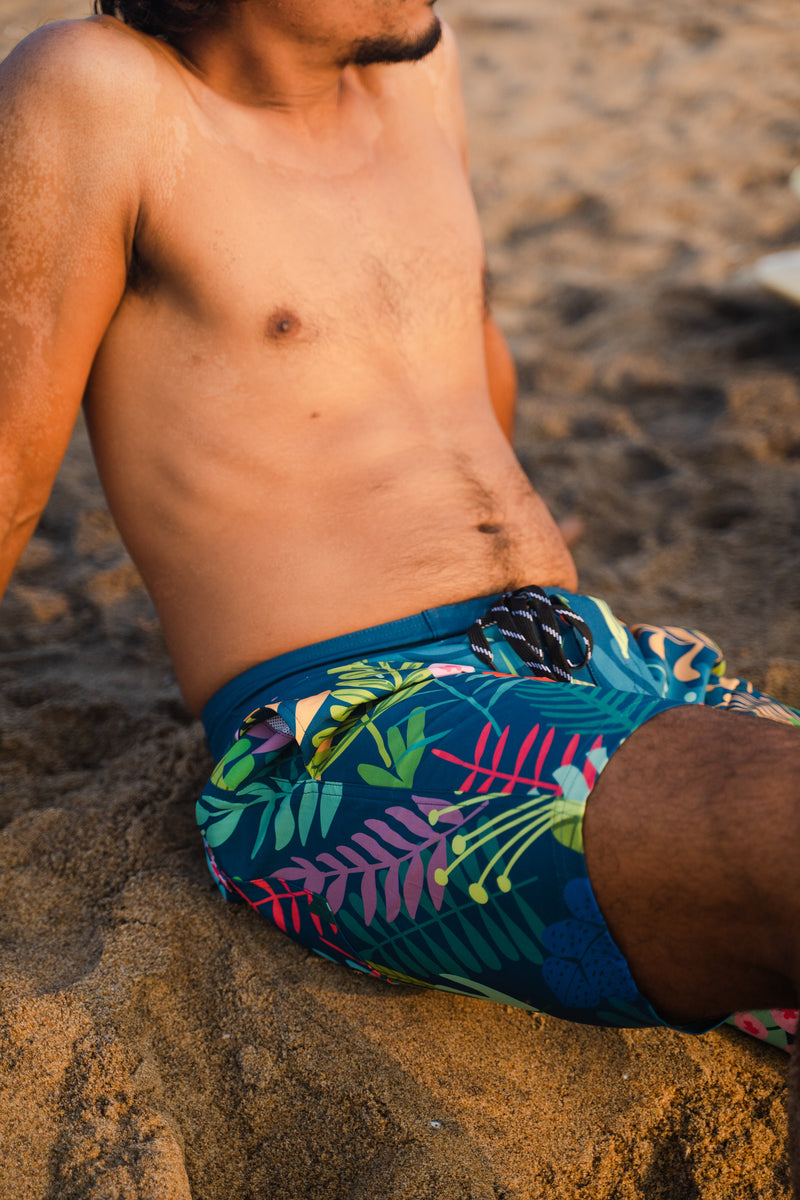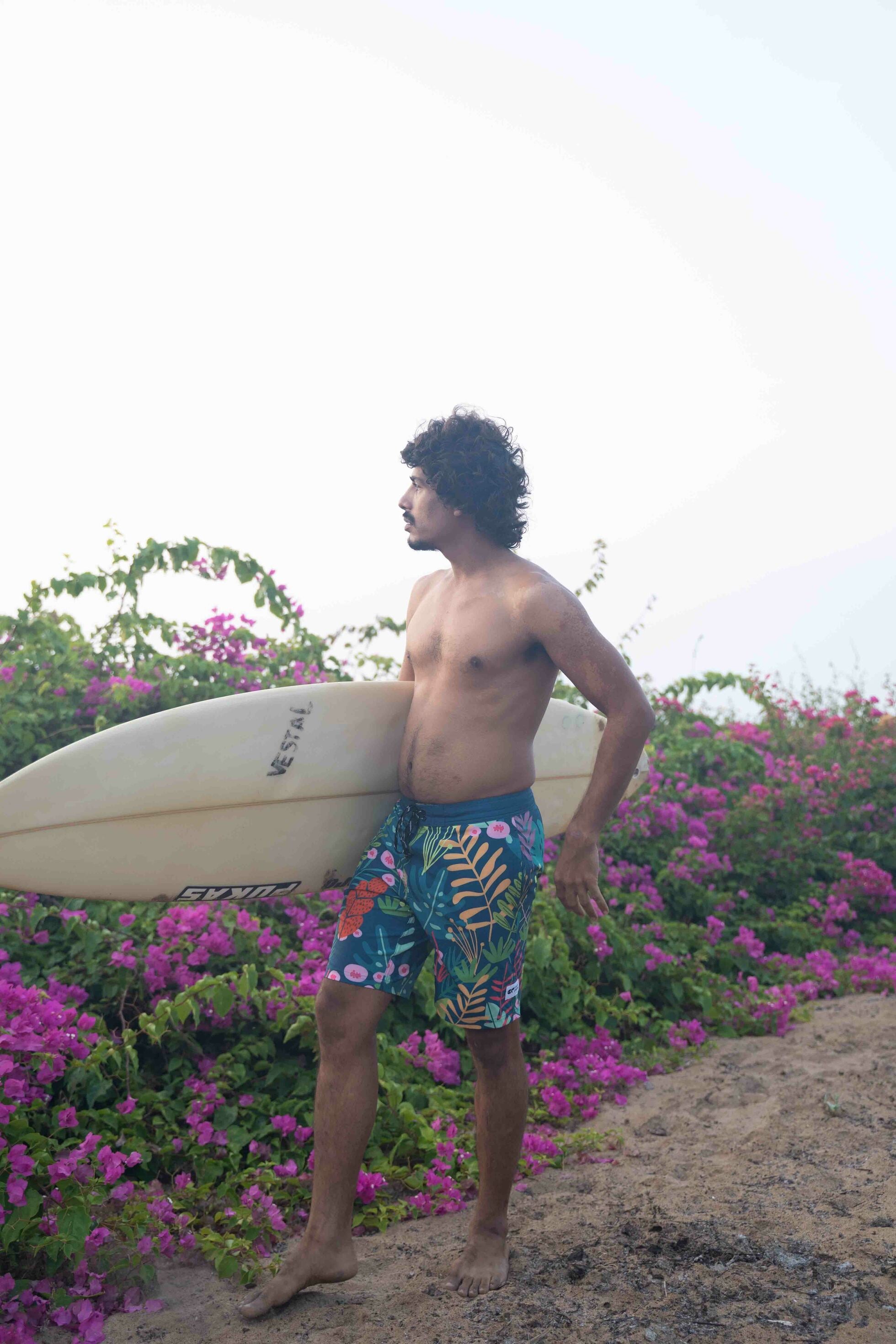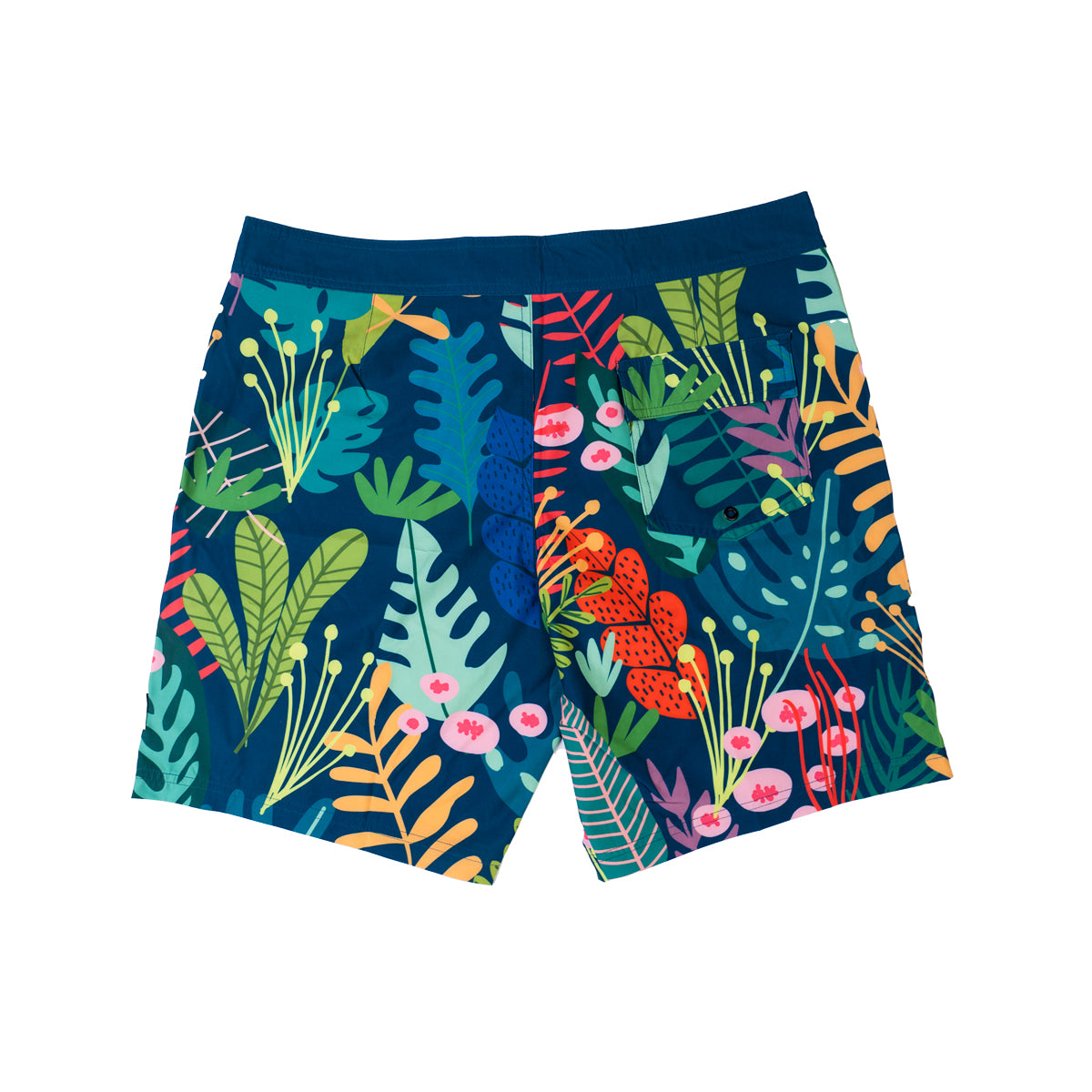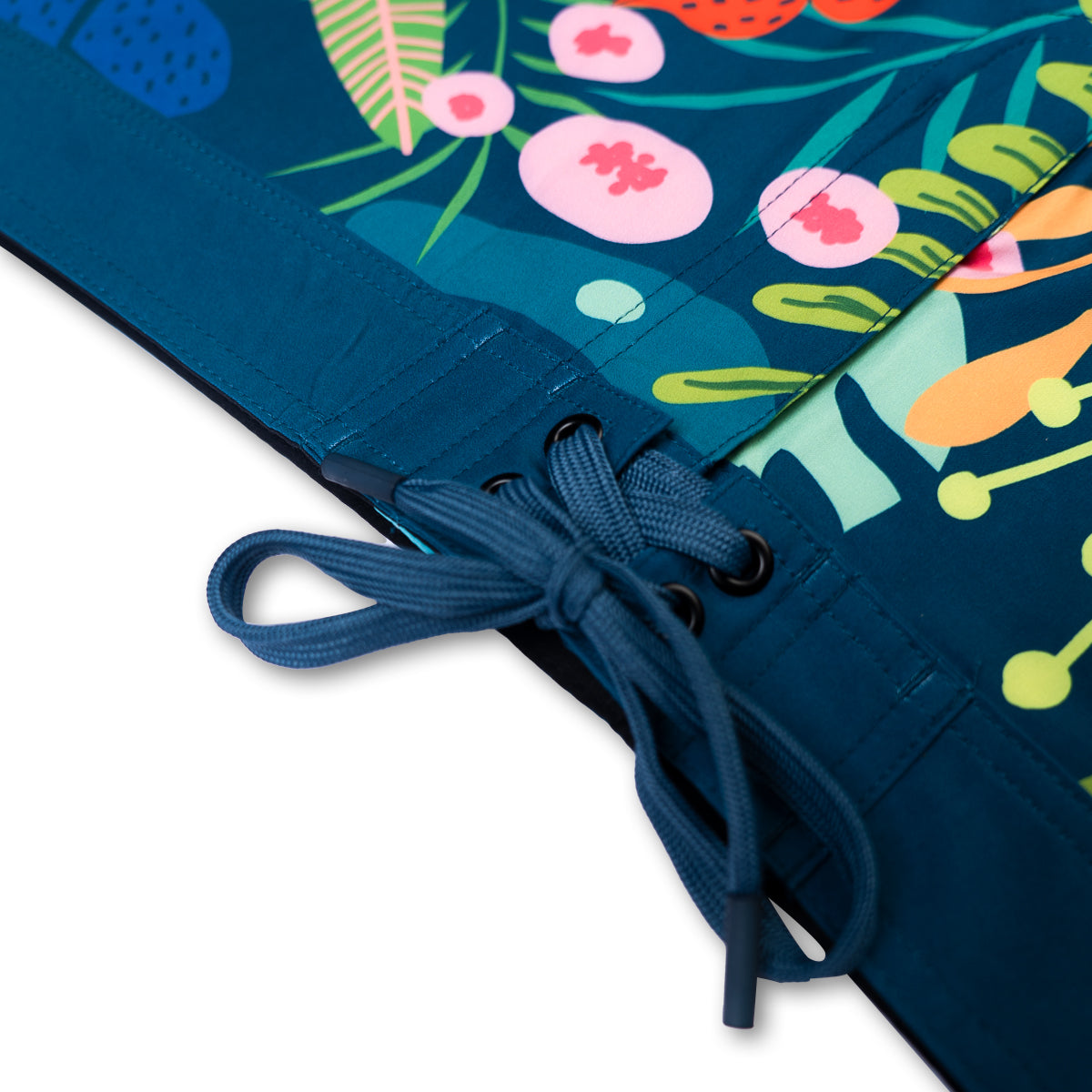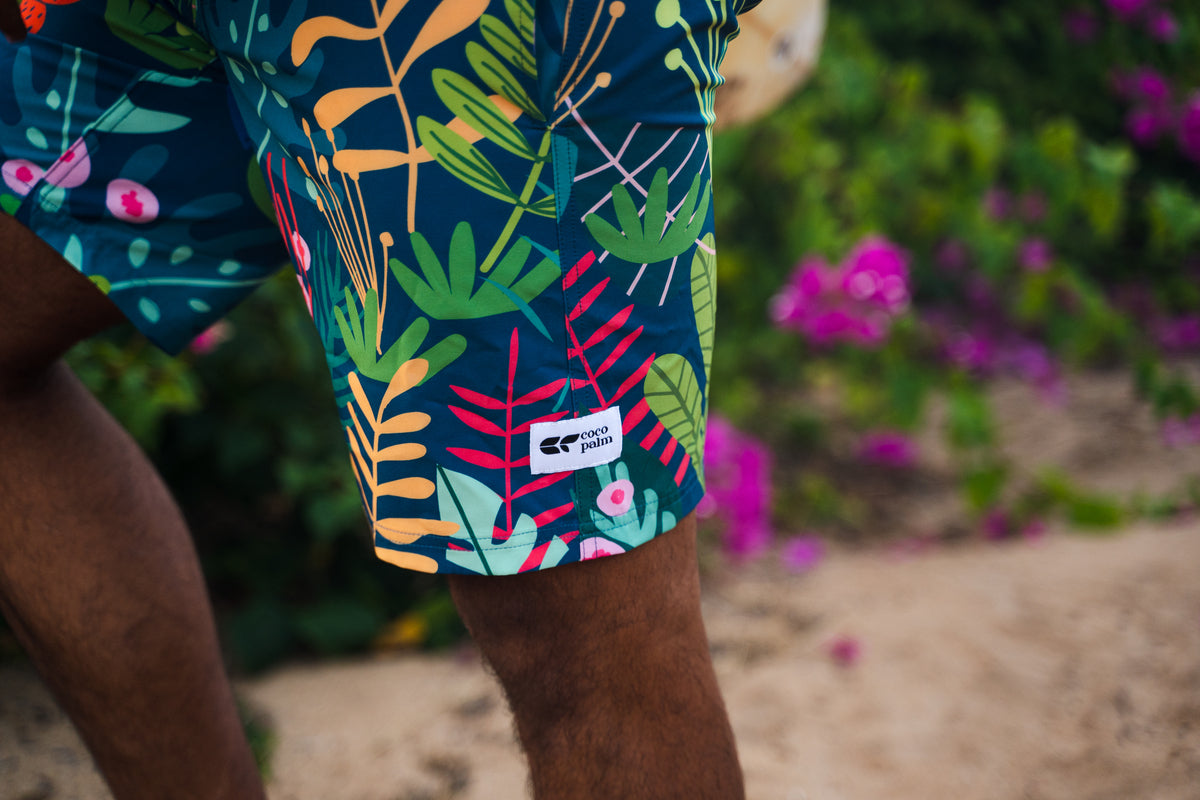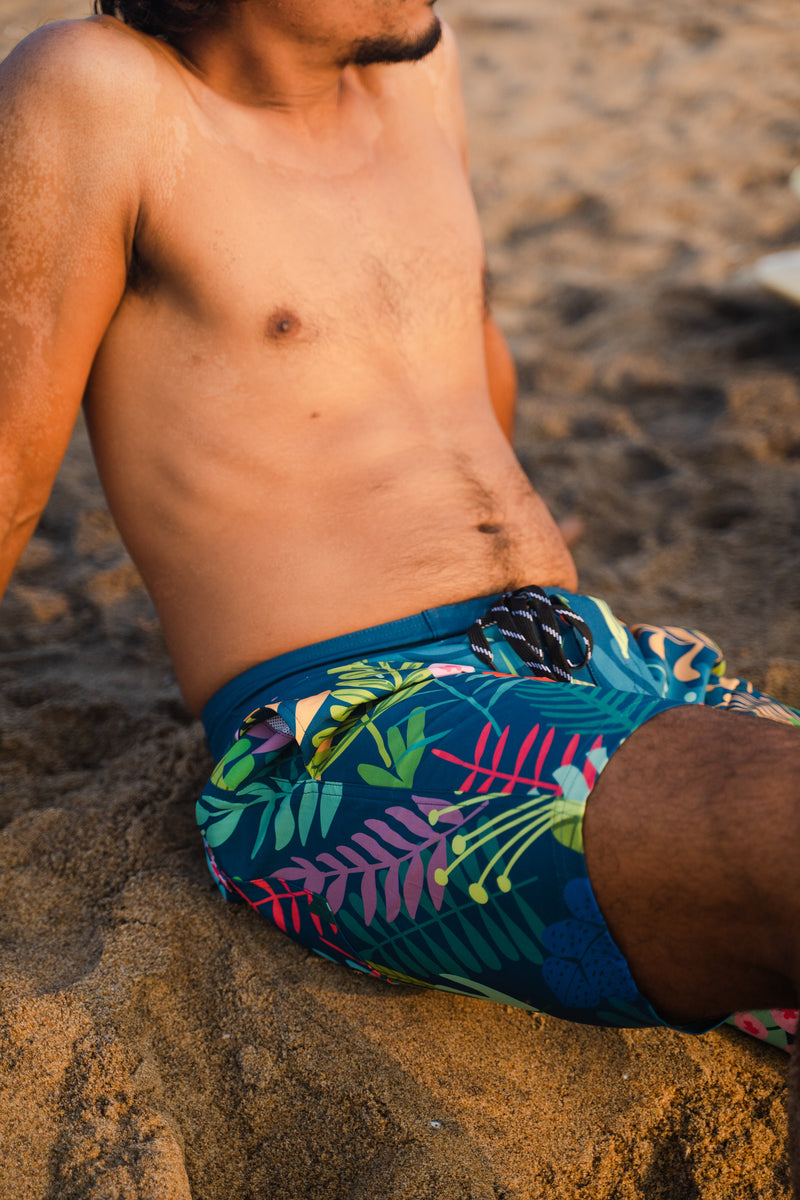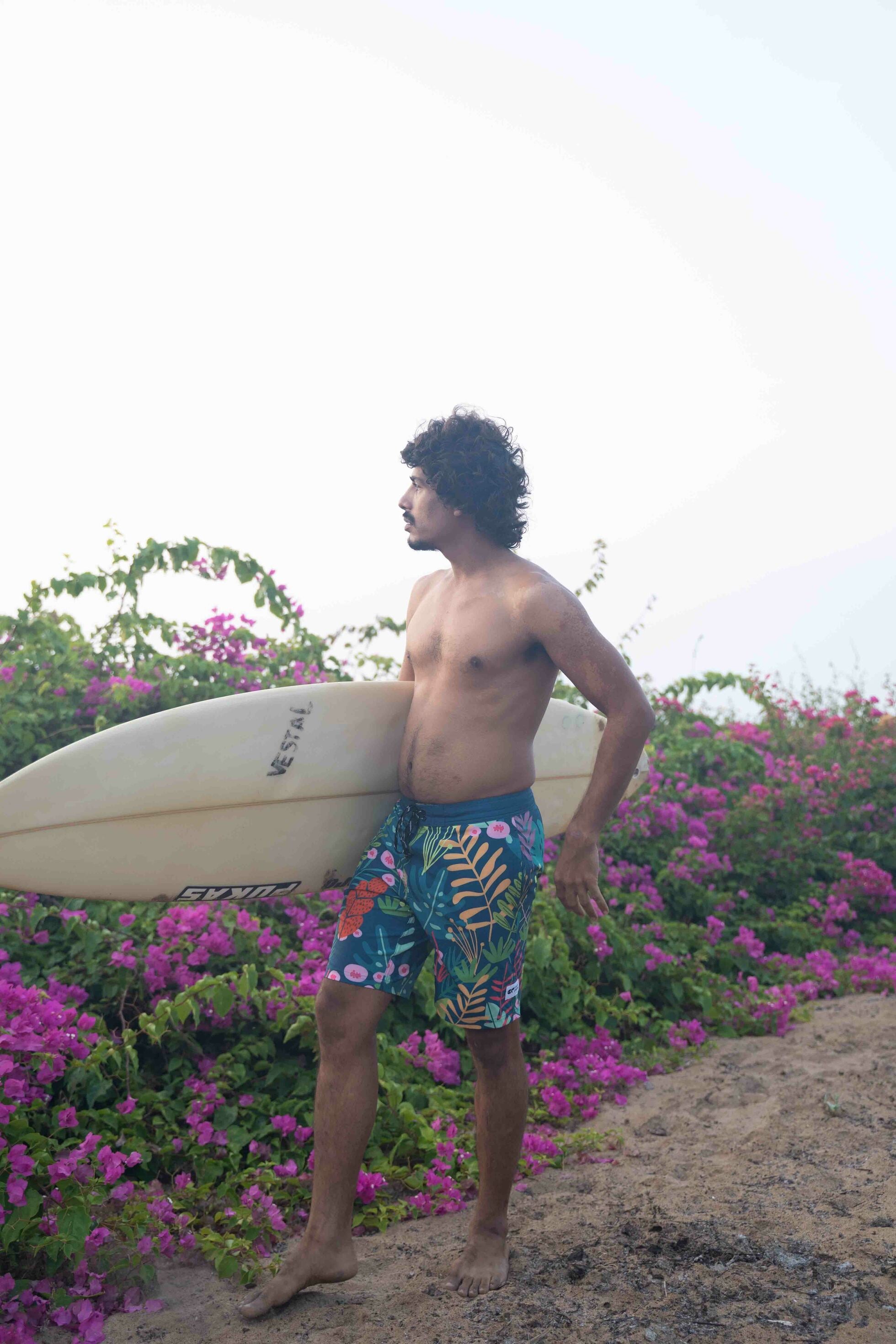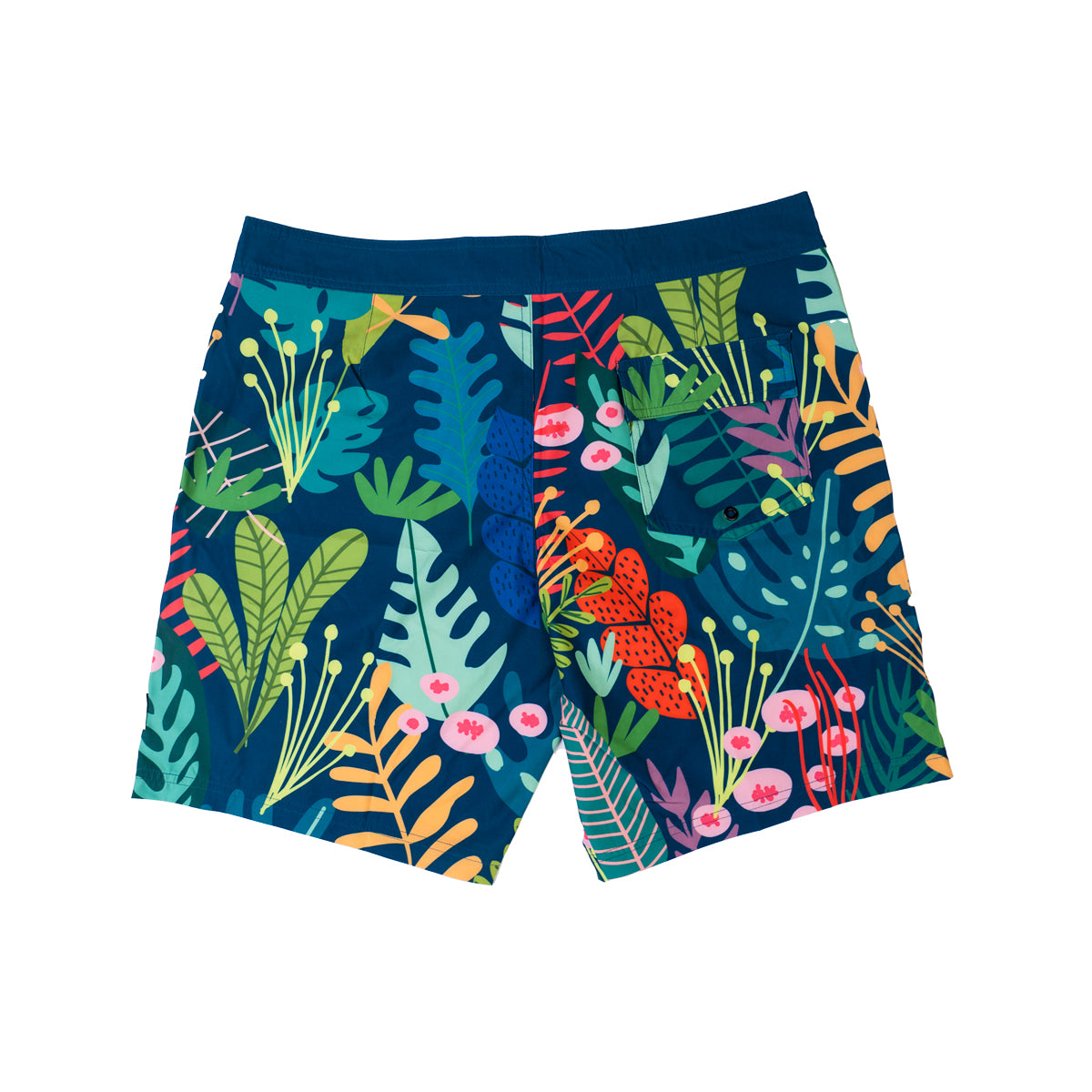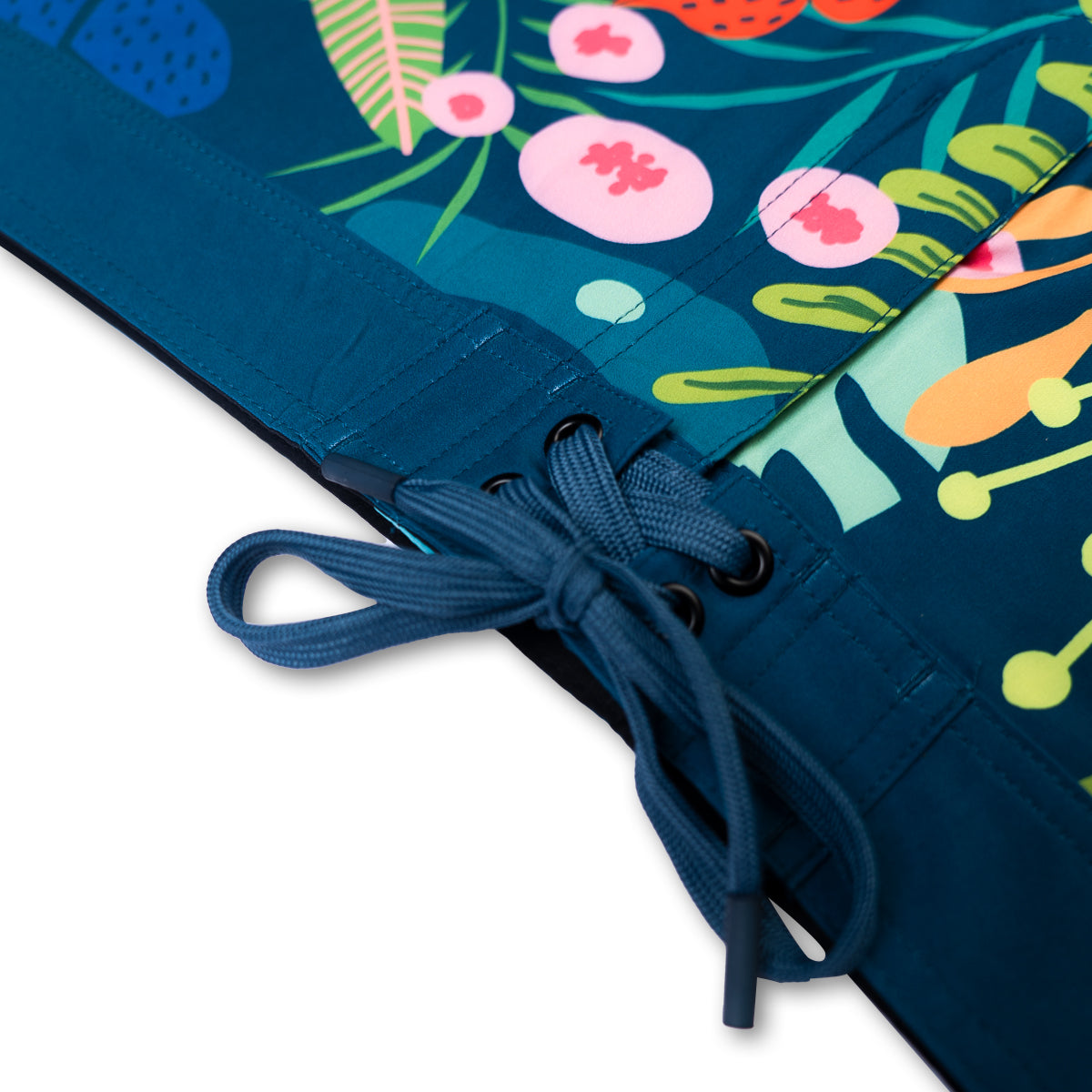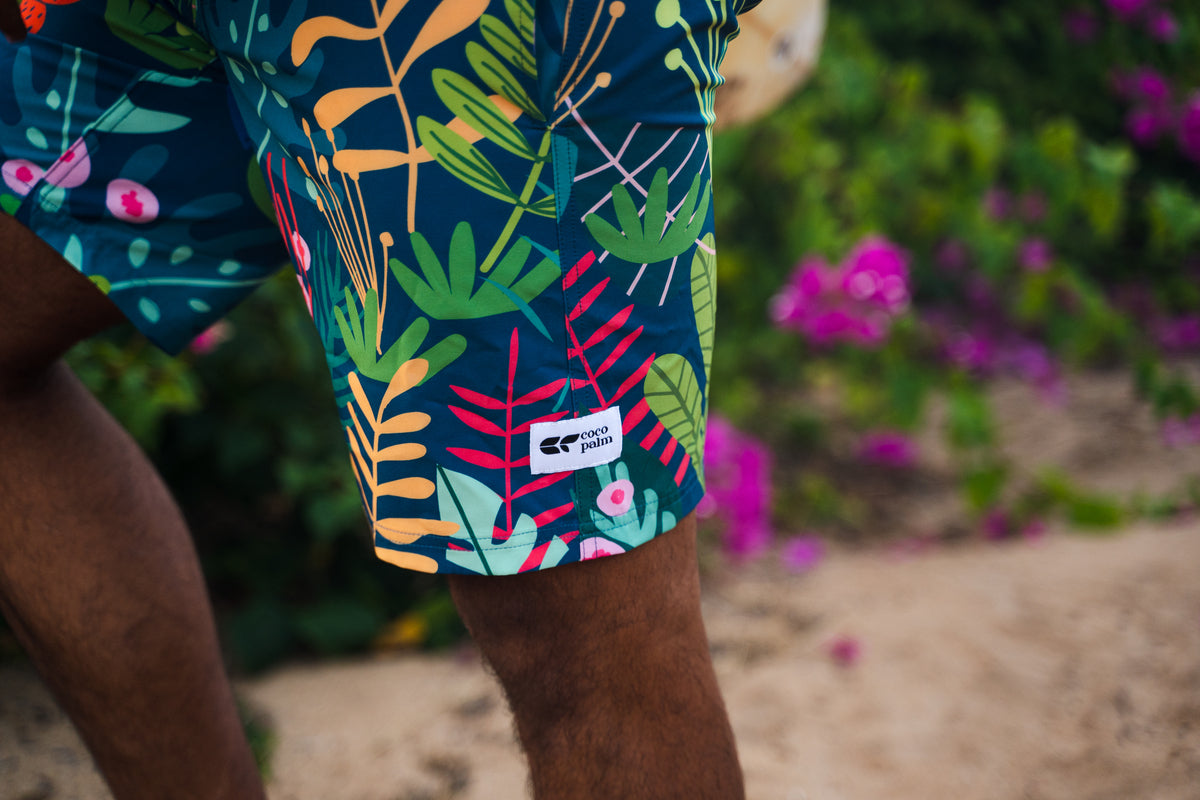 Jungle Board Shorts
Our limited-edition Jungle print screams summer, tropical fun - with big monstera leaves and plants bursting from a rich blue background. These 19" inch Men's Performance Boardies are a classic style of board shorts.
Long to protect your legs and give you a full range of movement, they are made in a quick-drying, super-soft 4-way stretch recycled polyester to provide ultimate comfort whatever activity you favour. The front opening velcro fly ties in the waist with a drawstring that matches the waistband. There are two semi-mesh side pockets for rapid water drainage, plus a velcro back pocket with drainage grommet.
Our Board shorts do not have mesh inner linings for multiple reasons: they inhibit flexibility, they tend to fill up with water and can cause chafing far easier than a short without lining. Cocopalm uses a luxe-quality 4-way stretch fabric that is made from 90% recycled polyester (made from 100% recycled plastic bottles) and 10% elastane.

Loved the print and the fit
Great product
Very rarely do you find a product which is exactly the same as the photograph on the website. Print Colors a equally bright. Quality of stitching a fabric is very good. Very impressed with the brand. Definitely ordering more
Thanks Pallavi ! So glad to hear this :) Yes absolutely come back.. some lovely new prints and solids are coming soon :) x
Funky yet Comfy
Pretty tricky to find the right balance between comfort / style and Eco friendly yet this brand has managed cover all of these.
A bit on the pricey side but the quality and longevity warrants it and yes doing my part to save the planet.
Would highly recommend.
😎
Love my boardies! The colour, the fabric, the durability - all top notch
Let customers speak for us