At Cocopalm we are committed to contributing to the solution as best as we can and have tried to make our product as sustainable and ethical as possible. The small details matter to us, as we hope they matter to you. Here is what we are doing to make a difference and contributing to responsible fashion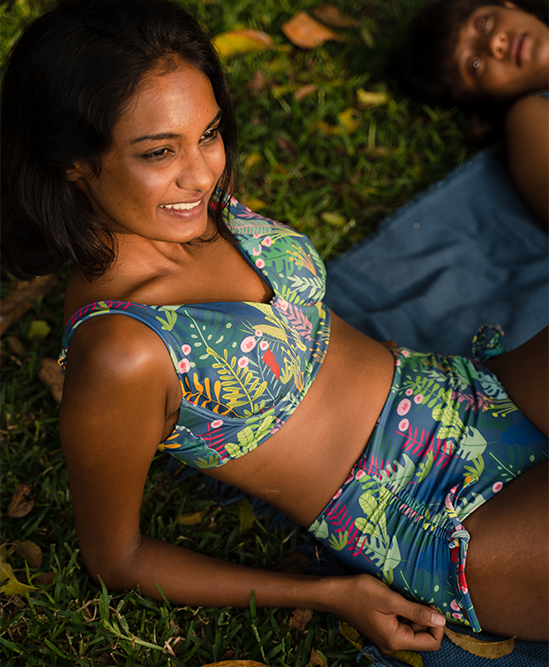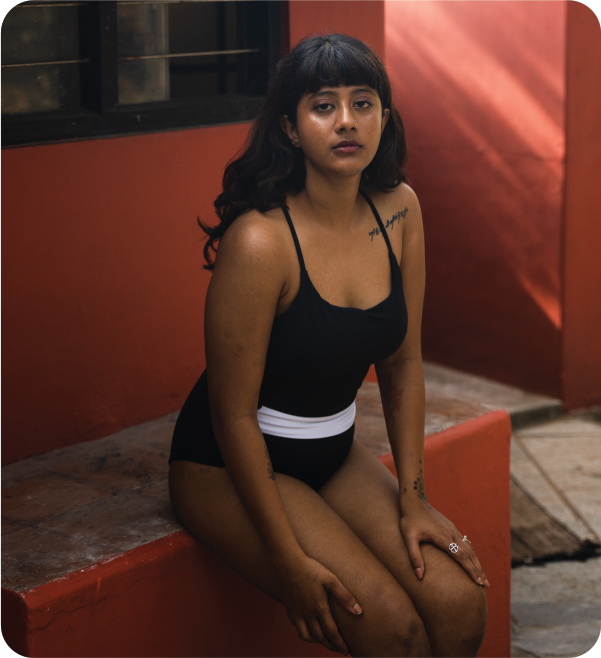 Less is More
We are advocates of conscious consumption and encourage our customers to buy less but buy better. Our swimwear is beautiful, high quality and made to last. So instead of shopping for new swimwear every season, invest in one of our pieces and use it for years to come.

Material
All our products use the finest recycled materials. Our womens collection is made using ECONYL® which is created from unwanted waste from around the world, such as fishing nets pulled from the ocean and fabric scraps left over from industry. Using a radical regeneration process the nylon is brought back to its original purity and used to produce new products. The fabric is from Italy, where it is evaluated as a high quality, durable and sustainable techno-fibre - perfect for performance swimwear.
As well as being a solution on waste, ECONYL® regenerated nylon is also better when it comes to climate change. It reduces the global warming impact of nylon by up to 90% compared with the material made from oil. For our mens collection is made using REPREVE polyster which is the world's number one brand of recycled performance fiber. This high-quality fiber is made from 100% recycled materials, including post-consumer plastic bottles and pre-consumer waste. They are also certified and traceable. Compared to virgin fiber, REPREVE helps to offset the use of petroleum, emitting fewer greenhouse gases and conserving water and energy in the process.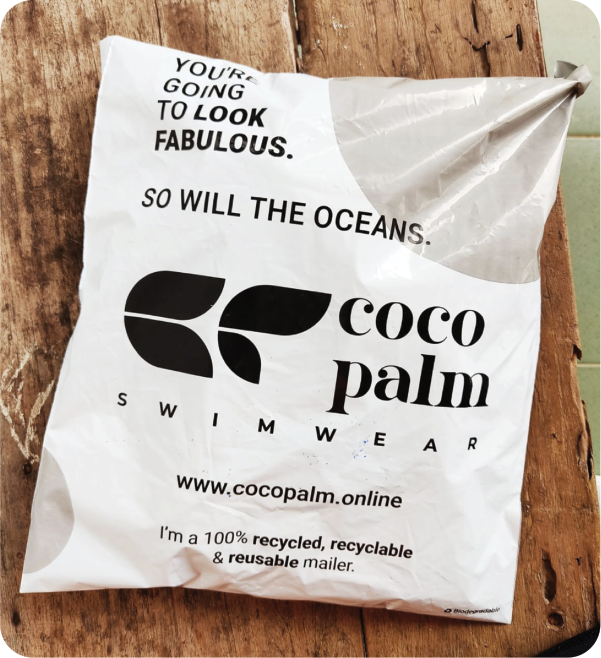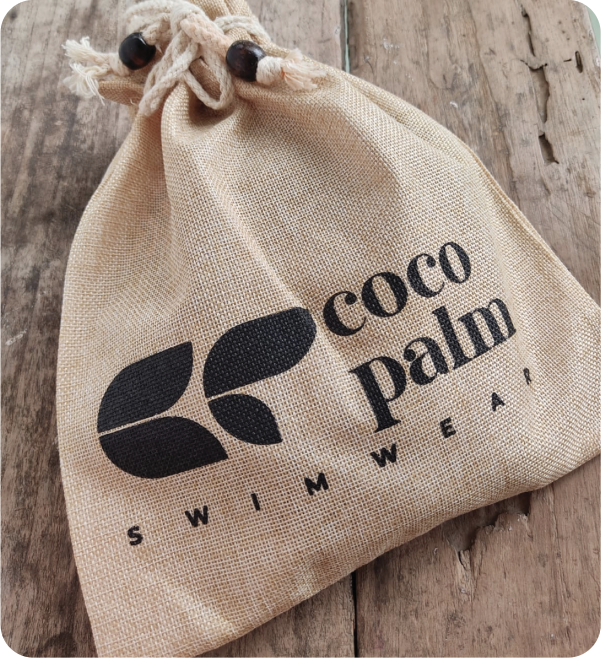 Packaging
It is important to us that every element of Cocopalm swimwear is as sustainable as possible. As a result, our hang tags and packaging are made from recyclable paper. Our mailing bags are 100% biodegradable, compostable and reusable. Our product packaging is using small jute pouches and we are simply omitting any additional use of any kind of additional wrapping on our products.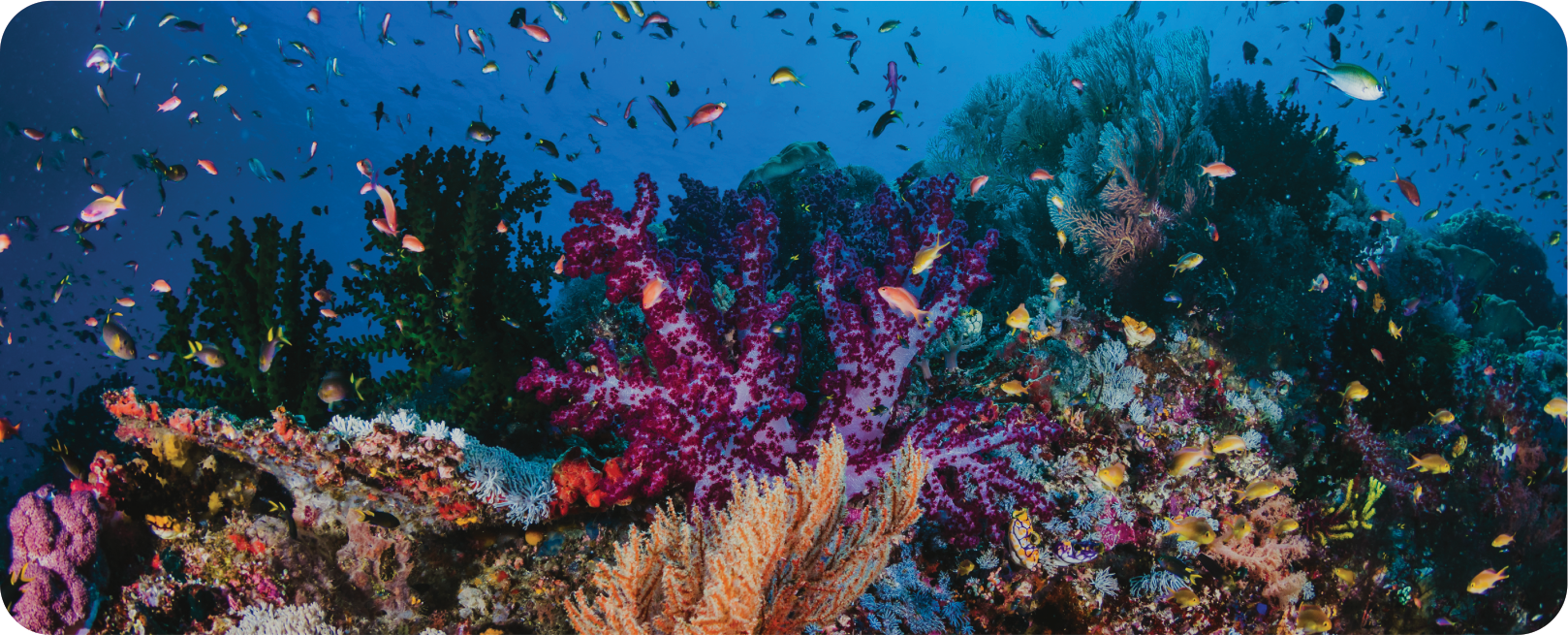 Marine Ecosystem Restoration
We have officially adopted a section of a Reef Regeneration Project by Reef Watch India. We donate part of our revenues to support this project aiding conservation and restoration of coral reefs in the Andamans Islands.